Made-to-measure fittings
Fittings and decoration have taken on an increasingly important role, and Groupe Dunoyer complements its new builds and renovations by organizing spaces and installing fittings that integrate perfectly into their environment.

Interior designers are involved in all aspects of interior and exterior design, from concept to completion. including styling, interior architecture and decoration, furniture design, integration of peripheral elements such as audio and video systems, and exterior fittings.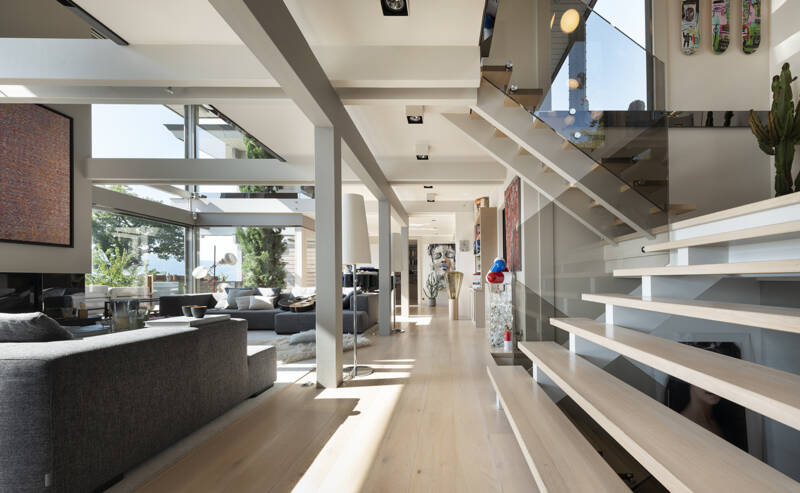 FURNITURE
Creator of high-quality items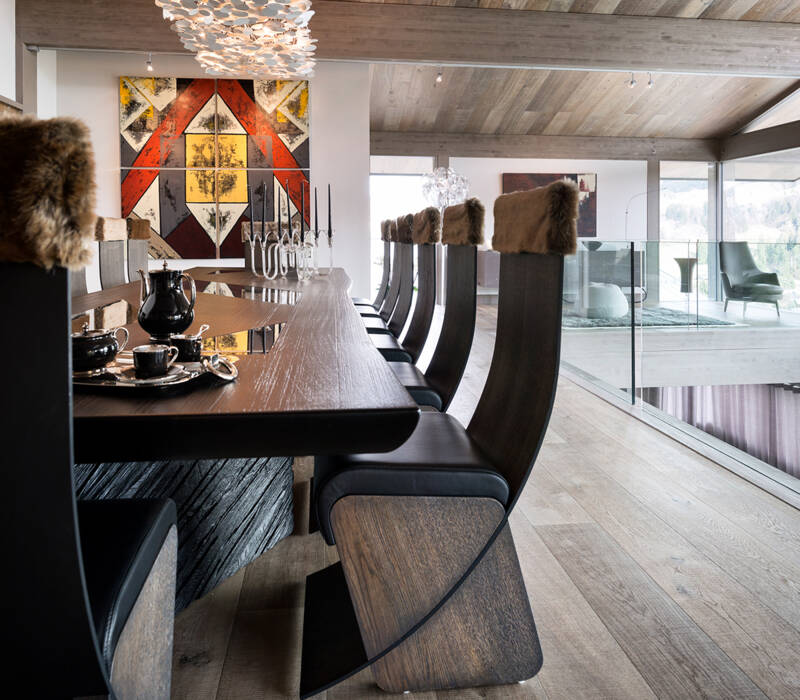 From the simplest to the most sophisticated, the same attention to detail and the same quest for perfection guide production in our joinery workshops: from headboards to wine cellars, bars, dressing rooms, dining tables, bookcases, TV stands, desks and saunas, creativity and the pleasure of design are the only things that count.
STAIRCASES
Custom staircase designer in Annecy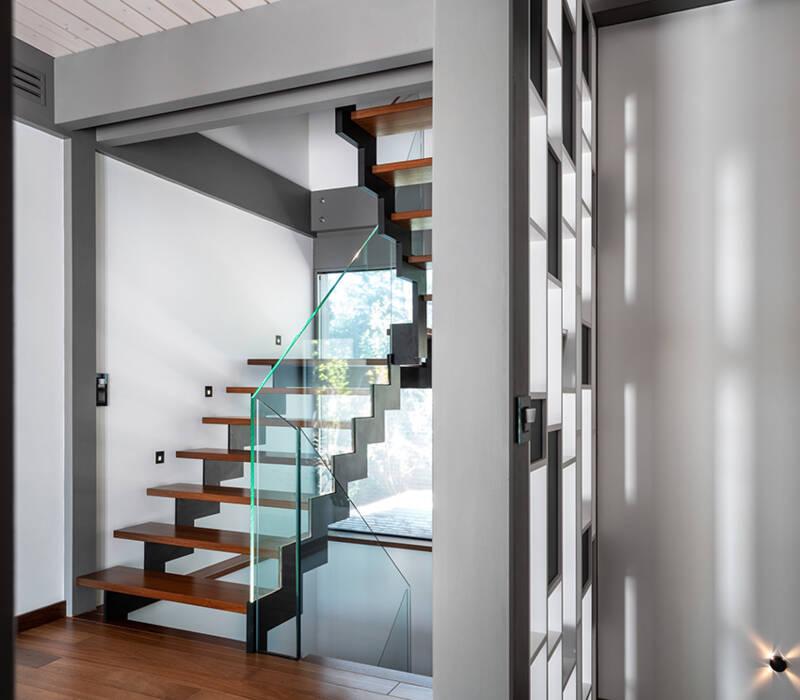 More than any other product, the staircase expresses the expertise of its creator. The staircase builder creates custom-designed staircases in every style and timber type, as well as combining timber with metal, glass and concrete, offering a wide variety of contemporary solutions for both indoor and outdoor use.
KITCHEN
Custom kitchen designer in Annecy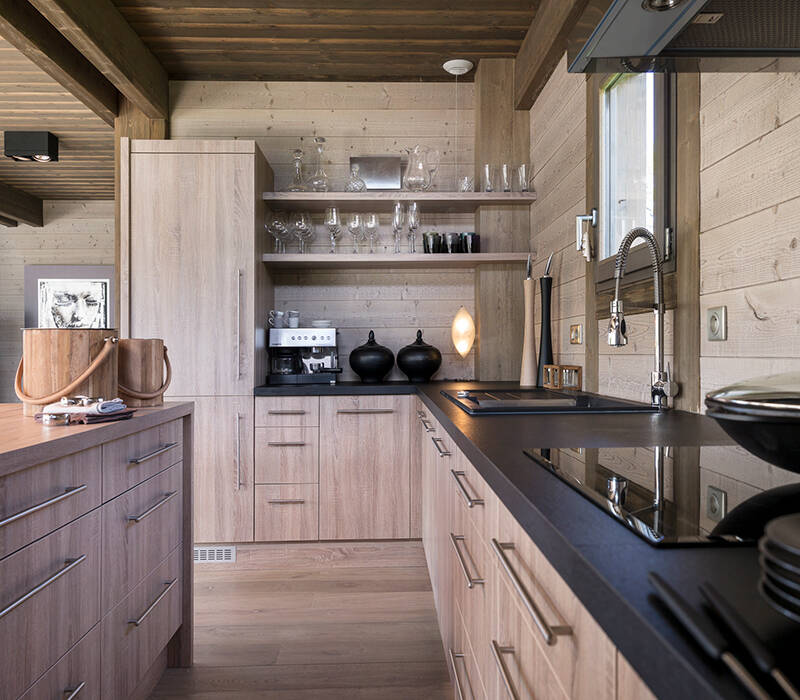 We can design and manufacture your top-of-the-range, made-to-measure kitchen at Ateliers Dunoyer to align perfectly with the style of the house or chalet we have built. Whether you prefer a traditional or contemporary look, it will fit perfectly into the available space, in complete freedom, without the constraints imposed by standardized elements and with a free choice of materials.
BATHROOM
Custom bathroom designer in Annecy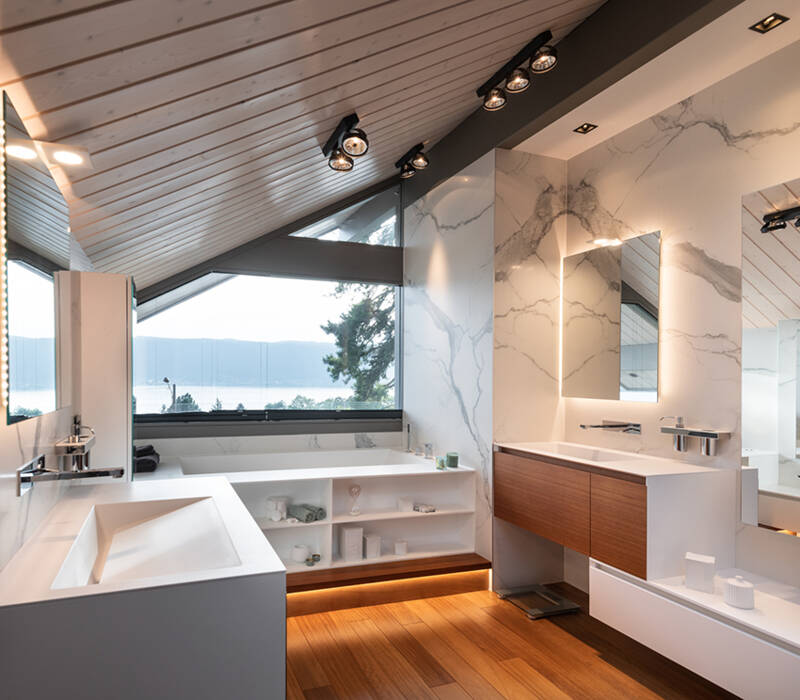 Ateliers Dunoyer's bathrooms are made-to-measure and designed in a totally free spirit. Each is different from the next to express their owners' tastes and lifestyles. All provide a further opportunity to let your imagination run wild with made-to-measure bathroom furniture. Furniture lines by prestigious designers can be integrated into our creations, particularly for baths, showers and washbasins.
Do you plan to decorate your house or chalet, contact the fittings specialist